Main content starts here, tab to start navigating
Cinco de Mayo 2021
MARIACHIS ON THE ROOF!
SPECIALS ON TEQUILAS AND MARGARITAS!
Slide 1 of 4
Slide 2 of 4
Slide 3 of 4
Slide 4 of 4
THEY ARE BACK!
Mariachis from 6pm-10pm!
THE INFATUATION with PATRÓN AND CAZADORES!
TWO EXCLUSIVE INFATUATION COCKTAILS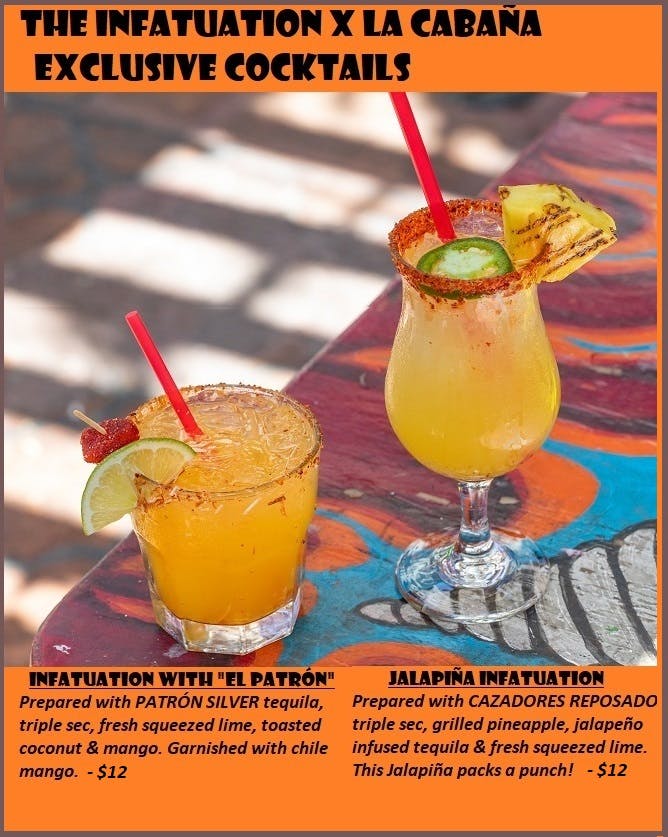 CAZADORES SPECIALS!
ESPECIALES CON CAZADORES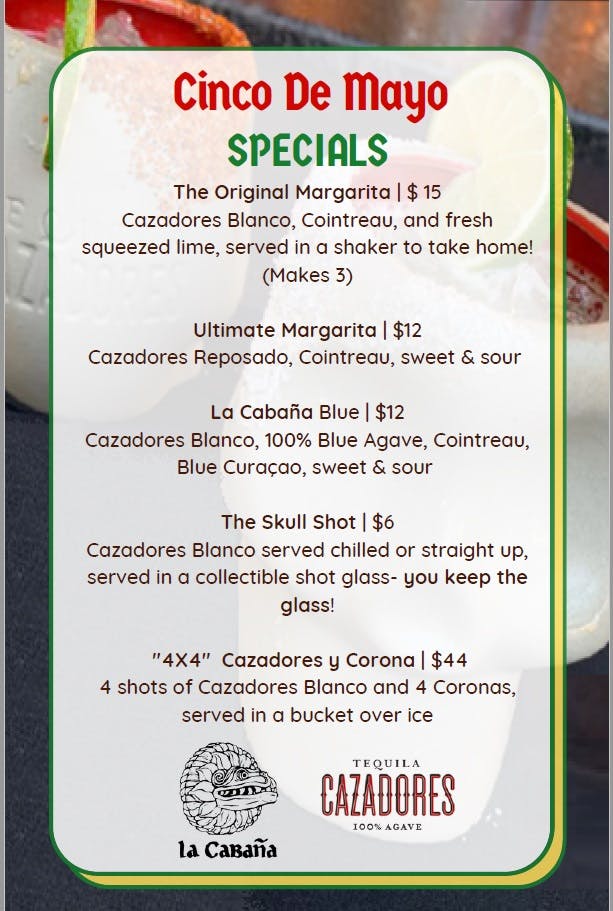 CAZADORES SKULL SHOTS - YOU KEEP THE GLASS! $6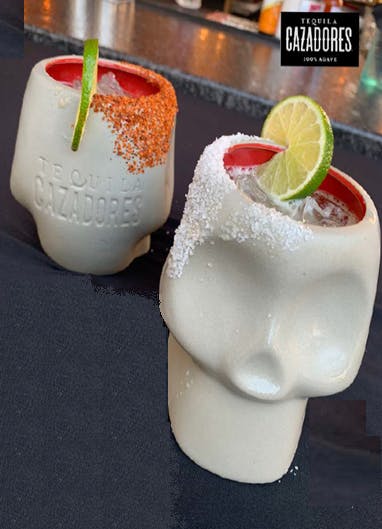 SOCIAL DISTANCING STILL IN EFFECT
Please keep your mask on when not eating or drinking.
Keep 6 feet distancing while waiting for your table.
If there is not enough room on the front porch please wait on the sidewalk.
Remember to respect other people's spaces while partying!

Slide 1 of 3
Slide 2 of 3
Slide 3 of 3